Menu
Menu
Menu
Menu
Menu
Menu
Menu
Menu
Menu
Menu
Menu
Menu
Menu
Menu
Menu
Menu
The final departure and Brahma kumaris Français

Page audio 11 min

Mobile
The process of death
Near death experiences
The Light
Bks and the last departure



Death and Light

Death, leaving the body, is one of the essential subjects of the knowledge of Brahma Kumaris. During meditation classes, we try to de-dramatize and clarify the topic. I have often spoken of it in explaining the process of Near-death experience (NDE) that more and more people are aware of.


As we all pass through it, it is particularly interesting to look at it a little closer. This is what I did. I discovered that reality goes beyond fiction, that despite all our knowledge, we ignore some of the most important points. Let's see.



The Process of Death

We know that we are souls, eternal conscious beings, and that we live in two bodies: a subtle body and a physical body. The subtle body is called by different names according to the schools: astral body, perisprit, body of energy, of light, etc. It serves as an interface, as an intermediary, between the immaterial soul and matter.

Sometimes during intense physical or emotional shocks, the soul and the body of energy get detached from the physical body. Most often, this "astral journey" occurs during the night, in deep sleep. The soul can then travel on this earth or in other dimensions and meet different spirits. The person waking up has the impression that he/she has dreamed.

At the moment of death, the physical body cannot function properly any more. The soul and the subtle body get out for good of that material costume. The person can then look at his physical body and often feels a great detachment for that material part that he/she has used for many years.



As more and more people are now resurrected with modern technologies, they can later tell their impressions or adventures of that period of clinical death. It is called Near-death experience (NDE). We therefore have many testimonies of the process of decorporation and journey of the soul. They have many points in common. After studying the issue,

Dr. Moody

wrote the best-selling book "

Life After Life

" that details this adventure. I recommend everyone to read it as well as testimonials on the internet. They are exciting.



A NDE can be summarized as follows:

- Just after the separation, the soul
of a woman for example
in her subtle body looks at her physical body and often takes a long time to understand that she is dead. As she still has her subtle costume that looks very much like the material one, she has the feeling that she is still alive. However, she is no longer able to communicate with anyone and nobody seems to see her. She realizes then that she can move with a simple thought and pass through matter.

-

A being of light appears and a "tunnel." The being of light invites her to go into the tunnel. When she enters it, she has the impression of moving at very high speed towards a very intense light.

- Sometimes she goes directly to some intense light which is filled with love and understanding. Often the soul then watch all her life in 3D, with all the details and the consequences of her actions. But no daramraj ... exept for really, really, really bad people. Not for the "normal" BK.
The soul feels so comfortable that she does not want to come back to earth.

- Sometimes, different virtual landscapes appear and relatives come to meet her. She is told that this is not her time. They persuade her that she has some mission to finish. In the end, enthusiastic or not, she is sent back into her body.





The Light

During all my Brahma kumaris life, I believed that this intense light associated with beautiful spiritual experiences was God using subtle regions as a playground.

During the classes, I used to describe that process of NDE to introduce the notion of God. Curiously when I asked questions to seniors, they were very clear: these souls were not going to God but to a powerful spirit of the subtle regions. I asked the question recently to Atam Prakash. That's what he answered me. I believe now that he is right. Could this be one of the three souls of the trimurti? Perhaps.

I remember reading "The Tibetan Book of the Dead" where this theme of choosing the right light is recurrent. What is the right light?

Few months ago, I started watching YouTube videos telling: "Do not go to the light, it's a trap." I thought it was strange. These people were explaining that around the earth there is an energy net that prevents souls from escaping from the earth's environment. They are then directed to a "freeze box", a space with a machine that erases their memory and keeps them on hold before returning them back to earth in a new incarnation. In other words, the souls from earth cannot go back to the Source, to God or visit the cosmos. When the soul reincarnates, he/she has to spend many years learning about this world and when he/she begins to understand that a race of non-humans entities in cooperation with the illuminatis is "organizing" this world to keep it under control, it is time to go for a new life...

People are saying that this system has been voluntarily organized by an alien race that oversees and controls the earth. We would be prisoners and guinea pigs at the same time, in a kind of farm. As there is a universal cosmic law that gives every soul the right to choose, (Free will), therefore every soul must voluntarily go into the freeze box, hence all this staging, this virtual
holographic
world after death. Souls are misled, "cleaned" from old memories and recycled in a new body on this earth.

I was very skeptical. But as the subject is essential, I researched it more deeply. I found others conferences and writings of very credible people who were expressing similar ideas, adding that, with the current change of consciousness, the energy net has more and more holes. The most determined souls can now return more easily to The Source, the Sublime Light or to their original civilization.

Who knows? Perhaps. I remain open to ideas. But globally, for me, it begins to make more and more sense.

This topic deserves further study. If you have information that corroborates or gives more details, you are welcome to communicate them to me. You may do some research on Youtube with : "Do not go to the light".




Brahma kumaris and the last departure

Often it is said in the murlis: "The Father will bring you back home like a cloud of mosquitoes." It always puzzled me because a yogi who has meditated for years knows the way home. He does not need anyone to lead him.

The question I ask myself now is,

"Will the Brahma kumaris really be led into the
souls
world or ... into the freeze box?"

So, as a precaution, thank you very much for the offer to guide me but, personally, after a lifetime experiencing the souls world, it should be easy for me to return alone to The Eternal Light, the Sublime One and my star family.

Therefore, I will not go into the tunnel but directly to The Sublime Light, the Source, God in the soul world.




I advise you to do the same.




Good luck. Have a safe journey.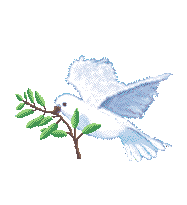 T o p
Menu
Menu
Menu
T o p
T o p
T o p
T o p
T o p
T o p
T o p
T o p
T o p
T o p
T o p
T o p
T o p
T o p
T o p