Cycle of time
Destruction
Departure
God
Visitors
from space
Mind control
Entities and
curses
Energetic

implants
Health
Method of
me
ditatio
n
Free MP3
meditations

Author
Top






















Top





















Top





















Top
Help the leaders
Français
Global cooperation for a better world
Being a leader, especially politically, in our world is difficult and dangerous. Beyond the cameras and the notoriety, there is a lot of pressure on the leaders: those of the electorate, the media, the party, the opposition, the army, the friends, the family, direct and indirect threats of other countries, social problems, illuminatis, personal health, new climatic, bacteriological and space weapons, etc. In addition, these leaders are under subtle influences from entities, curses, ITs and implants. Many of them are part of the New world order.

As simple individuals we have little impact on most of these elements. But, as yogis, we can have a direct influence on the inner well-being and transformation of these leaders by ridding them of the implants, parasites and evil spirits housed in their energy field. By cleaning their auras, we optimize their skills, their discernment, their physical and spiritual energy ... We give them the chance to be more positive, more optimistic, more peaceful. A good leader will have better contact with his spiritual guides who will inspire him the best long-term solutions for the benefit of the whole planet. Spiritual leaders will have better contact with God. Dictators will eliminate less opponents... But for sure, some deserve better our good energy than others. Discernment is essential.

As a yogi, would you like to add to your titles, that of Spiritual Bodyguard? Or do you prefer Spiritual Surgeon? Or Facilitator? Or Catalyst? For that, I would like to give some advice:



1- Personal Cleaning: The first thing to do is to clean your own aura of all etheric implants and entities every day. If you begins to help others get rid of their parasites and intruders, it is advisable to clean your aura several times a day. I am presently experimenting with a simple, fast and effective method that I will describe soon.

2- Be in deep yoga, in contact with the Sublime Light; eyes closed; centred on the pineal gland, the seat of soul. Like Shankar, you can then open our inner eye to see from a distance.

3- Make appear the face of your "target". Enter in contact with that soul and ask permission to check his/her aura, body, chakras and to clean them. If you feel that the soul does not agree, do not insist and reserve your good will for another lucky leader.

4- Mentally scan your target for entities and send them into the Light. Always use your discernment. It is essential to be fearless, but we must also be especially careful with negative leaders because they can be accompanied by dangerous entities. Sometimes, these leaders are not even human. If in doubt, leave this to others.
If you find multiple entities in a regular geometric layout, you may be dealing with a spell. Cut its connection with the sender, destroy the central implant and the links with the entities and release them.

5- Scan your lucky subject for the presence of implants. Look at their appearance. Verify if an implant is positive, in which case leave it. I find that 5% of implants are beneficial.

Use your imagination to cut the energy connections of negative implants with their senders. Remove them from the body or the aura, send them into the Light or destroy them. I prefer the second solution because they are not souls and I am not yet able to reprogram them.
Some implants may be situated several meters above or below the person.

Some come back a few minutes or few hours later. We must do it again. It is a long term process. A psychic friend shared with me his experience yesterday: He told me that the same implant reappeared four times in a few minutes. Then an angry spirit appeared to see what was going on. He told the spirit to mind his own business. Since that time, my friend's life is much easier.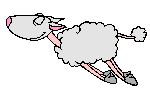 6- To finish, create a beautiful white light protection bubble that will filter the energies around your lucky target. Fill it with love, peace, benevolence, power, happiness ................

There you go. Next.


Even if you cannot yet "see" from a distance, you can still use your imagination to install beautiful bubbles around the leaders, your friends, your enemies, neighbours, family, dada, dadis, didis, centre coordinators, etc. It really help them.


Saturday, April 14th, 2018:

I put on the internet these ideas a few days ago. Before that, I went to "see" our friendly Canadian Prime Minister Mr Justin Trudeau who had, among others, two kinds of implants I had never seen. The next day I realized that I was no longer alone in cleaning his aura. Great! He deserves it. He is a good man with good intentions.

I also went to see our neighbour Mr Donald Trump. He had the same two special implants plus a sort of cage-prison around his heart ... Since that time, I have nothing to do with him anymore because other yogis take care of him. Super!

The president of India no longer seems to have implants. I imagine that with the number of Indian Raja yogis he will be well protected. I suggest doing the same thing with ministers, presidents, etc.

Mr Putin seems to have one positive implant and many curses, negative implants, etc. He is under heavy attack.


May 15th 2018

Congratulations!! It works!!

When I check the auras of the main leaders, i find less and less implants. That means some good yogis are using their abilities to help the leaders. Recently, i found black entities like snakes under my feet and the feet of some leaders , probably sent by black magicians. I found also some spiders behind their head which are known to be from artificial intelligence.


Mr Putin and the leader of China need a little bit more attention. So, if you have some spare time...


Wednesday July 18th

As I mentioned above, Mr. Trump and the President of India seem to have good yogis who look after them. They are OK. From time to time I find some implants at the pelvis level and entities / snakes 1-2 m underfoot. But overall, they are well protected. Congratulations.

For the entities in general and these in particular that are sent and attached to the person, therefore they are spells. To get rid of them, I enclose them in a sphere of golden light; I fill it with white loving light; I detach everything from the aura and send it into the Light. It works very well.

I recently contacted the Russian BKs to help Mr Putin who is struggling with the Illuminatis. Since then Mr. Putin has almost no implants and parasites of all kinds. Congratulations to the Russian yogis.

I watched the speech of Mr. Trump and Mr. Putin after their recent meeting in Helsinki. One could feel that there was a good communication between the two, a good will from both sides. Both spoke of cooperation and avoided the traditional attacks. It looked very good. Has the success of this last meeting and the success of meeting with the North Korean leader been positively influenced by good yogis? It is very likely and very encouraging.

The Chinese leader is protected from time to time. I suggest that Indian yogis take a better care of him. They protect well their own leader who seems to be a very beautiful soul. But it is in India's interest that China be well governed.

From what I can see on the internet, Illuminatis are presently exposed and attacked from many sides especially concerning paedophilia and human sacrifices. The New World Order is loosing ground. Even the Pope, who is one of their main leaders, barely escaped arrest in Geneva. http://itccs.org/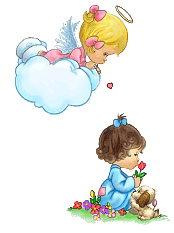 I think that this little yogic activity is not only fun but has a real great potential.

Have fun!



To be continued...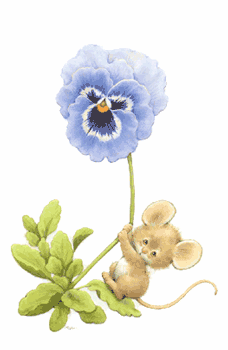 Top















M
e
n
u






















M
e
n
u




























M
e
n
u




























M
e
n
u
































M
e
n
u