May 5 2021






Menu





















Menu




















Menu




















Menu




















Menu




















Menu




















Menu




















Menu




















Menu




















Menu




















Menu




















Menu




















Menu




















Menu




















Menu




















Menu




















Menu




















Menu




















Menu




















Menu




















Menu




















Menu




















Menu




















Menu




















Menu




















Menu




















Menu




















Menu




















Menu




















Menu




















Menu






















Menu




















Menu




















Menu




















Menu




















Menu




















Menu




















Menu




















Menu




















Menu




















Menu




















Menu




















Menu




















Menu




















Menu




















Menu




















Menu




















Menu




















Menu




















Menu




















Menu




















Menu




















Menu




















Menu




















Menu




















Menu




















Menu




















Menu




















Menu




















Menu




















Menu




















Menu




















Menu




















Menu
























Brahma kumaris and mind control








9- Guilt

Guilt is very efficient with good honest souls. Numerous phrases of murlis suggest that they are not perfect, that they continue to make mistakes, that they could do better, that they do not make enough efforts for service, for yoga, for studies, that they are sleeping too much, etc.

They are constantly given the impression of not being able to live up to the expectations of God who makes so much effort for them... But it is a little bit strange that God makes efforts and even more that he has expectations.

Constantly they are presented with a hierarchy: numbers 1, 2, 3 and the untouchables of which we do not even speak of.

There are all sorts of rules that should not be overridden. Souls who like to abide by the laws and regulations are particularly affected by the slightest deviation from "shrimat," the divine instructions.

In summary, the more guilty the soul feels, the easier it is to influence him or her. It is the objective.

10- Blowing hot and cold

When you are told "Make efforts for destruction to happen faster" and then you are told "Why do you want to know the final date? Do you want to get rid of God? ". This is blowing hot and cold. This is called manipulation.

Forcing to make an impossible promise and blaming not to keep it, is manipulation.

11- Repetition



To repeat always the same images, the same sentences is a way of programming. the souls: "Remember me alone." "God loves you so much". "Love only God!". "God and service; Service and God ". ''Everything belongs to God''.

"Remember Baba constantly." "Forget the rest of the world". "This world is demonic".



When a message is repeated again and again and again, how do you call that? Teaching? Education? Suggestion? Programmation or ....... ....... ......... ......... ...... ...... ........ ......?

It is one of the main method for programmation used in ads everywhere. Just for fun, you may count how many time the sames sentences were repeated in a particular murli and how many murlis you read or heard. Make a little calculation and projection for 10 years.

I recall a book on money laundering in Switzerland, entitled "Switzerland is washing whiter". Brahma Kumaris like white. One could have a slogan in the genre: "The raja yoga is washing whiter". ;-)

12- Distraction of attention

Distraction is constantly used by magicians and pickpockets: The man, with one hand, draws your attention to an object, an idea or a gesture and during that time, with his other hand, he makes your watch disappear .

Here we have the same pattern: the consciousness of souls is constantly occupied by remembrance and service and has no room for other information. In the life of Brahma Kumaris there is always more service, administration, emails, contacts, classes, cooking, etc. Even if one tries to attract the attention of souls to interesting external information, there is an automatic rejection because the soul is already saturated. So he/she does not really have the space in the consciousness and time to look elsewhere and do researches. The more the soul is busy and the less chance she has of realizing that there is something wrong.

I personally have always kept some free time to think and do activities outside the "frame". I always had a free mind, which bothered several Brahma Kumaris imprisoned in Srimat.

13 - Disinformation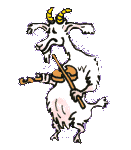 It is remarkable that in the process of disinformation the person who plans it begins by giving credible, often true, information that will attract attention and seduce people. Then there is gradually a bifurcation and the information takes a completely other direction which looks logical. In English, they say "to give a spin".

Here, the first courses about the soul, its functioning, the yoga and karma are very good. They are effective. This gives the impression that the whole knowledge comes from a reliable source. So we tend to buy the whole package. We do not realize that at some point there has been a curve, a change of path and that we are no longer in verifiable things but in a theory about the history of the world. We are told that we have been chosen, that we are super lucky and that God has great plans for us. And voila.

Disinformation is one of the favorite tool of the illuminatis.

14- Self-control

I think one of the jewels of this knowledge is self-control: The basic knowledge about the soul is very efficient. We are taught how to control our thoughts and emotions. That's great. It is wonderful. It works. Then ... ... we are then taught how to use these tools to become impermeable to the outside world, to influences, to maya, and to accept as truth only what is said in Raja yoga. We are told that the rest of the world will realize that we are right and will join us one day. In short, one becomes very good at being the prisoner and the jailer at the same time. This is self-control used to become our own prisoner.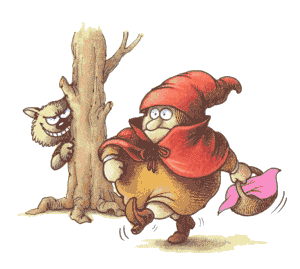 It is as if we were taught how to attach ourselves and to tighten the knots regularly.

15- Threats and fear

Some threats are straightforward and clear: "If you make a mistake, you will have to pay it hundred times!" Other threats are indirect: "Destruction can occur at any time".
Or: "In subtle regions there are many televisions and I can see everything you do at every second." (Big brother is watching you).
Or: "When you die, you will pass before daramraj, the supreme judge who forgives nothing."
Or: "You will fall into the gutter and become like prostitutes".
Or: "If you leave, you will be cursed!" December 24, 2016, Christmas Eve ... (actively hexed, cursed by the Brahma Kumaris)
Or: ''The souls who will leave will experience many problems and will have to come back'' (Surya bhaï in a recent class).

What an extraordinary God of love!

I know many souls who left BK life years ago and did not have any problem. They did not come back and have a very happy and successful life. If the karma philosophy is exact, they should reap their good karma for years.

Just for your information: when one consults the many accounts of NDE, experiences of imminent deaths, there is no mention of a last judgment but simply in the company of an angel, a revision of the last life with the lessons learned. We all make mistakes, it's the learning process. It's normal. Just forgive yourself right away and try not to repeat the same mistake. There are a variety of possible errors. You have to be creative ... ;-))

To show that criticizing and attacking the Brahma kumaris is a "bad karma", the Organization use black magicians to send curses to dissidents or critics like me. The people then fall sick or have "accidents" or their loved ones have strange illnesses. It is very discreet, difficult to bring in court, and the seniors can keep an angelic appearance.

Fear is one of the main levers for controlling peoples and individuals. Being afraid is normal. This warns us of the danger. But overcoming your fears to reach higher goals is essential. I have noticed from experience that the fear scenarios that we imagine, rarely correspond to reality. It is good to be prepared for different potential problems but



To live is to take risks !!!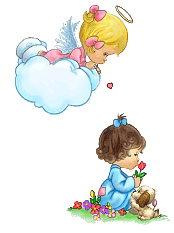 But remember: If you stand for truth and want to help others, many guides, angels, non-human entities and GOD are ready to help you and protect you.
When many will have the courage to stand up, we will change the world.


Don't worry, be happy.


16- Isolation

One day, we realize in Brahmin life that most of our relations are Brahma Kumaris and very few non-bks. We are cut off from the everyday world. We have our own language, our own eating habits, our routine, our clothing, our texts, our activities, our culture, our internal sources of information, our service, and so on. We do not have much time to learn, to do research, to have hobbies, to exercise. Always do more service. "All souls who have not received the message at the end will be put on your karmic debit account ..."

We are told that the rest of the "outside" world is impure, the world of Maya, who eats impure food, has impure activities, has impure thoughts, wants to influence us to return to the old demonic world ...

It is much easier to influence an isolated person than a person well integrated into society. Similarly, it is easier to influence a person in a period of questioning. His/her level of discernment is much lower than usual.

17- Exhaustion - Lack of sleep


I saw some Brahma kumaris who were so tired that they look like zombies. I myself had problems at one point, even if I was careful. It's easy to understand: the body needs eight hours of sleep per 24 hours. Less than that means that the body accumulates a sleep debt that will manifest itself in a lack of concentration, a lowered immune system, irritability, lack of motivation, greater risk of accidents, etc.

In India and in the hot countries, the people get up very early and they take a nap! Not in the West.


The "good" BK in the West rises at 3:30 am and goes to bed at 10:00 pm. That's 5,5 hours of sleep only.
And in the murlis, it says: "you think that you are busy, it is nothing compared to the future!". God is so efficient that He likes to use his resources up to the breaking point.

18- Passivity

Several murlis teach total tolerance. This has always intrigued me because, for me, there is a limit to abuse. To continue to tolerate abuse is to invite it, to play the part of the victim.
In one of the regressions I led, the young woman saw herself in another life as a monk. Their monastery had been attacked by bandits and the monk died by abuse without reacting. After the regression, she told me that she had just been abused by her boyfriend and that she was going to file a complaint. The regression confirmed her that she had to learn to defend herself and no longer play the part of the victim taught by the priests. I strongly encouraged her to file a complaint. He was sentenced to jail.

One of the big Brahma Kumaris slogans is "What happened was good, what's happening now is fine and the best is yet to come." One could imagine a difficult situation where the slogan would become "you were raped yesterday, it was good, you are raped today, it is very good, and you will be raped tomorrow, it is even better". We can see that this kind of slogan has its limits. It can lead to nonsense. The person will be told "This is part of your karma". "You're paying for another life."

Gandhi explained that dictatorship and exploitation are allowed to prosper because of the passivity of each one of us. He was an example of non-cooperation with dictators. He acted at the risk of his life. Without him, what would have happened to India?







The great advances in the legal rights in the West were won by thousands of people who had the courage to stand up and say "This is not right". Passivity is the business of the illuminati. They have been funding different religions to control the population. The illuminatis and their masters like passive people. They like obedient servers. They like slaves.



19- Extreme Qualities

A slogan in Canada says "moderation tastes better" to encourage people to consume less alcohol. Murlis, on the other hand, tend to be extremist, to encourage to consume more. For example:

- Karmateet: in many murlis we are encouraged to be karmateet. When we look at the definition of Jagdish, he explains that it means to be beyond karma in the soul world. In other words, we are encouraged to be disconnected from this reality and no longer on this earth. We are encouraged to be dead. ''You are already dead. Are you still a little alive?''

- Tolerance: "Are you 100% tolerant all the time?" Tolerating abuse, violence, dictatorship, rape, inequality, etc. without saying anything is to encourage more abuse. Sometimes the aggressor will change but how many times will it get worse?

- Cooperation: "You must cooperate with everybody , all the time!". If someone asks for your cooperation for a criminal act and you cooperate, you are legally and karmically a criminal!

If somebody cooperates to ''transform'' this earth and ''liberate'' 7,4 billions souls, he/she is also responsible! What a karma!

20- Songs

I went one day to meditate very early with the Brahma Kumaris brothers in gyan sarovar. I was very surprised to find that songs were played constantly throughout the meditation. Not a minute of silence. The songs are often used in bakti rituals and so the Indians are accustomed to it. In the BK organization, this is a very effective way to strengthen the programming : first, the souls are in a receptive meditative stage second, the words are then associated with a positive experience of yoga.

Same thing could be said with «traffic controls» where every one hour the souls hear the same exact song which, among other ideas, remind them that destruction will happen soon.

21-

Confusion



When we have on one side some water and on the other some salt, each element is clearly defined. When we mix them, the salt disappears. We can no longer detect it with our eyes, our ears, our hands or our nose. Only with our mouth will we know that this water is salty. As the elements were mixed, some confusion was created. In manipulation technique this confusion is teaming with the distraction I mentioned above. In confusion, the intellect is in the fog. His discernment diminishes. Another direction can then be given to it.


The different religions use confusion to promote their "guru" who has become so connected with God that everything he says becomes divine words. Subsequently, the guru, the direct son of God becomes God. This is the basic pattern of religions, not just in Hinduism. As each religion is persuaded to have the truth, we have here a new seed for holy war, a new pawn on the chessboard of the Illuminatis and their masters.

For example, in the Christian religion, the holy trinity is described as the mystery of God, three persons in one. Of these three, only one is clearly described, the Christ who thus becomes the focal point of Christian beliefs and gives his name to this religion. A man has become God.

Here we have the same phenomenon. Even though Brahma baba realized that he was not God and made it clear, as he kept the same name for himself and God Shiva the Incorporeal, he continued the original confusion in a slightly more sophisticated form. Officially he is presented as a medium, a simple instrument, but the Brahma kumaris look at him more or less consciously as God because everything he said is supposed to be divine word. This is why only the last five years of the teachings of Brahma Baba are taught. They are probably the most coherent, the most 'divine' ones with the fewest annoying errors.

Brahma baba did not want to have his image everywhere but now his photos are omnipresent in the organization, especially in the meditation rooms. Although most of the time they are presented with God's Light, he has, in fact, become again God Brahma who teaches the Gita at each cycle.

Many times, the murlis say "Remember Baba". It would be interesting to make a small statistical survey to know in reality which ''baba'' Brahma kumaris remember. I think I already know the result.

This confusion necessary to create a new religion, has another subtler interest for the trimurti team: it allows them to hack and channel the spiritual energy of millions of people towards the egregore, the subtle energetic body of the Brahma kumaris and so strengthen it. On the contrary, when we remember the Divine Light alone, without associating it with a particular person, we are in the world of spirituality. Love for God is then naturally transformed into love for all beings without reinforcing any specific religion who, instead of "connecting" human beings separates them even more.

22- Abuse of innocence

A friend told me a little cute story: a little girl was going every day in the garden to pick small strawberries. To make a joke, her father bought some nice big strawberries that he put in the garden among the plants. The day after, the girl came back very happy and said, "Look at the beautiful strawberries I found!" As the father was looking at her with difficulty not laughing, the little girl realized that he had played a trick. She was angry.
She could have laughed at the situation too, but she felt that her innocence had been abused to make fun of her. She did not realize that the big strawberries were not connected to the plants. Maybe some of our experiences are not really connected to God?

Many Bk souls are simple, kind, pure, innocent. They do not see the harm or the manipulation. Everyone is beautiful, everyone is nice. They are therefore the first victims of all kinds of profiteers and manipulators, especially religious groups. You see where I'm going with my big hooves ... One can make them believe anything. One can make them sign any contract. It was my case.

I remember a thought that was popping in my head often when I was taking raja yoga courses : "I belong to you, you belong to me." When I used these thoughts in meditation, I had beautiful experiences, which reinforced my feeling belonging to Brahma kumaris. But who suggested this to me and who gave me that energy? I thought it was GOD. Who else? But now, having churned more deeply about it, I think it was a spirit that made me go that way but not the Supreme spirit. As in other lives I had been priest, guru, none, yogi, shaman, etc. I was a first choice for a religious group. Only this time, there is a little problem ...

23- Spiritual Blindness

We all know the story of the blind persons who touch an elephant, each describing it in his own way as he touches a paw or the trunk. This story is used to explain why we get different religions on earth. Perhaps we can apply it to the Brahma Kumaris Organization. Why not ?



When we are in darkness and a sudden intense light dazzles us, the little we were perceiving before, then disappears. There remains on the retina a phosphene, a luminous impression which makes the darkness around even thicker. We are temporarily blinded by that light. We can no longer use our eyes and must trust our other senses. We find in the spiritual life a similar pattern: a period of intense light, initiation, conversion and a period of trial, errors and misguidance. Our natural spirituality has been transformed into religion.

When asked how and why Brahma Kumaris members joined this organization, people often describe some intense or significant spiritual experiences that made them believe that God was intervening in their lives and that this spiritual path was the right one, the unique one. It could have been visions, astral traveling, coincidences, a bath of energy, realizations, etc. Often they add that they never felt or found these experiences later. They start living BK life with the hope of living these experiences again. I often mention it to my students that at the beginning of our meditation practice, we often find this phenomenon.

In NDE, near death experiences, souls are also drawn to an intense light they believe is God. I myself have long believed that until I realized that spirits in the fourth dimension have a sophisticated system of recovery and "recycling" of souls. Even some incarnated humans participate in that scam more or less voluntarily and consciously at night in their astral body. When a soul leaves his/her body, after traveling in the tunnel, he/she enters a space where his/her memory is erased. That allows the controllers to send him/her back to play another role on earth in ignorance. The human souls then spend their lives figuring out what's going on and when they begin to understand, they are old and leave the body to start all over again. This means that they can not use their previous knowledge. These spirits thus keep humans in ignorance and submission. That is why Hindus and Buddhists talk about going out of the cycle of reincarnations and, on the contrary, Brahma Kumaris spread the idea that it is impossible. The movie "Groundhog Day" describes this. Personally, i do not think that reincarnating on earth is a curse. It is probably more difficult than many other worlds but earth is so beautiful and there are so many nice souls here. It would be possible to make a paradise here if we were not enslaved by "Maya" who manipulated our DNA and if we could keep our memory from one life to another.

One of the fundamental laws of the universe is the "free will", the voluntary consent. These spirits need our consent. We have to sign at the bottom of the contract to keep it working, otherwise they can not do anything. We are free then. We can even revoke any old known or unknown contract. To make us sign, all means are good, including lying and deception. They must imitate God to make us believe that we have found the LIGHT. The meaning of "Lucifer" is "Light Bearer". With his false light, "Lucifer" can attract souls. This term symbolizes all of these manipulating spirits. Who are they really? I do not know. In Gyan, they are represented by Vishnu.
Several occult groups, such as the Freemasons, at a high level are Luciferian. They say he is the true ruler of this planet. They may be right. Just as the mafia gives money to the different political parties, betting on each of them for future favors, it is possible that "Lucifer" could bet at the same time on criminal groups on one side and religious groups on the other side. Each of them providing a special flavor of energy. Indeed, in more or less long term, all of them will promote war and destruction. We may just look how Brahma kumaris organization was born in the middle of war and controversy. If that religion would be a true divine one, it would have spread automatically peace and harmony.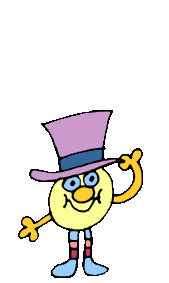 In the knowledge of Brahma kumaris it is said, "This world is the world of maya." Maya means illusion. But if there is an illusion, it is likely that there are some illusionists. Are the Bks in the illusion or outside? Are Brahma kumaris instruments for illusionists?

To conclude, I believe that spirits with sophisticated technology in the fourth dimension supervise Brahma kumaris and give spiritual experiences to members who become fully convinced. We could expand this to all religions because we find these experiences in each of them. As a result, different religions develop on Earth in competition with each other. This is one of the applications of the old technique of "Divide and conquer". It's the controllers game.

So, it's not the professors or the dadis who are cheating the members, well not directly. They are themselves manipulated victims and instruments for spirits who pretend to be God. It is spiritual blindness.


24- Surrender and contracts



With manipulation, false experiences and lies, souls are encouraged to surrender everything to "Baba" believing that they entrust their lives to God.

They completely abandon their bodies, their minds, their possessions, their family, their life for eternity.

They give up one of the most important elements in the universe: their freedom, their free will.

They become "servants", sometimes slaves.

The term says it well: they have surrender their sovereignty.

They make a promise in their mind or in public to be the possession of "Baba".

And even if one day they start having doubts and thinking about leaving, as they are naturally very loyal, they remember their promises and that keeps them from getting free.

They believe they are bound by these promises.

Souls believe that they have established a spiritual contract for eternity ...

But fortunately for all of us, I have good news: this contract is not valid !!!

Indeed, in legal terms on earth, if someone signs a contract under a false identity and deceives the other person, the contract is automatically null and void.

It does not exist anymore and in fact, it never existed !!!

It's the same thing in the universe: a spiritual contract based on false statements is automatically null.

When the soul understands that the one (or those) who teaches and manages the Brahma kumaris is not God, all the promises and all the contracts disappear !!! They are gone !!!

The soul is automatically free!!



She/he may declare it officially, if she/he wants, as I am doing here or she/he may simply declare it in her/his mind.

But in fact, as soon that the soul understands that she/he has been deceived and manipulated, the soul is free.


25- Energetic BK implants

Energetic implants are subtle programs installed mostly in the chakras of the targeted individuals. They influence thoughts, emotions and energy. There are specific Brahma kumaris implants.



26- Intoxication

The meaning of intoxication in English is: poisoning, addiction, brainwashing, intoxication, dizziness, drunkenness. In other words, the meaning, always considered positive in gyan, is predominantly negative. Even if Brahma Kumaris like intoxication, maybe it is not that positive. Let's see.

In many murlis there is an encouragement to it. "Do you have the intoxication of being chosen souls, future deities, masters almighty authority?" I was a little surprised at first that this concept was part of the vocabulary of yogis. I quickly realized that there was a very positive side to this intoxication as this intense enthusiasm significantly increases the intensity of the yoga experience. Not only have I used it often but I regularly mention it when I teach the meditation technique. It is also well known that hatha yogis are using all sorts of substances for that purpose.

Intoxication is one of my skills that has helped me over the years. Because of that several BKs used to call me Jean-Ivre, which mean the ''drunk one''. At the beginning, in my practice I used to have very beautiful experiences by simply repeating to myself: "I am a pure soul, I am a pure soul, I am a pure soul ..." As I had a facility for self-suggestion, I was experiencing being that pure soul. Intoxication amplified the experience. I was flying ... It's easy yoga. Try it! It works!

'' Intoxication will make you fly. ''

Intoxication used with discernment and moderation in self-suggestion is a very useful and effective tool: ''I am a powerful soul; I am an angel; I'm free; I love myself; I love the world; I am the child of God...''



However, in the word ''intoxication'', the root is "toxic", a poisonous element. One of the definitions I found is "euphoric excitement with distortion of feelings, emotions, passions or perceptions." As with drugs, one might think that the abuse of certain aspects of knowledge has similar intoxicating effects. Could it be that even "god" uses this intoxication to convey various messages that would hardly be accepted by our normal consciousness?

One of the main negative effects of intoxication is the blocking of the intellect. In other words, the soul loses its sense of discernment, its critical sense and is open to all kinds of manipulations and ideas.

Let's see the process in the next paragraph.



27- Appeal to heroism

We find in the murlis phrases such as "Are you heroes or zeros?"

Spiritual souls often have this tendency to be a hero who can sacrifice themselves for a cause. If you mix that up with confusion, misinformation, and a little bit of social pressure, you have a magic potion for a suicidal tendency.




Scheme of manipulation in Avyakt murlis

When we analyze the typical pattern of an avyakt murli, we can see that intoxication is almost always present for the heart and for the ego:

1- Seduction of the heart:



It begins with great declarations of love: "I love you infinitely. You love me infinitely. I love each of you more than the other. You are constantly in my heart. I always think about you. You love only me and belong to me only. "

How do seducers do? They tell the future victim: ''You have beautiful eyes; You are so beautiful; I like your hair; Everything in you is wonderful; You are so intelligent; I have sought you all my life and finally I found you; I love you so much!''

2- Repetition

The same message is repeated over and over again, sometimes dozens of times with different images. This is typical of suggestion. "I love you, I love you, I love you….". The message then passes only through subconsciousness and the mind. Discernment of the intellect is totally ignored.

3- Intoxication:

As very spiritual souls already love God, it is easy to blow on the flame of that love. When the soul accepts these suggestions, she feels very good. Finally someone loves her infinitely and is ready to do anything for her. She projects on this virtual lover all her desires, her ideal. Especially if the soul was disappointed in love or she did not find the right one, she is attracted by this perfect non-physical love. The soul abandons herself to this idea. It is now only the heart that speaks. She falls in love…

4- Seduction of the intellect:



In the same way, the intellect is seduced by flattery: "You are angels, gods, the seed of humanity, lotus flowers, etc." which stimulates the ego modestly called" self-respect." The soul is proud to have been chosen among billions and to be part of a group of intelligent souls who have understood everything. Finally someone recognizes how exceptional I am! No one had noticed it until now but God knows!

5- Repetition and intoxication:

When the ego is intoxicated, the soul no longer reflects. The intellect no longer analyzes. The filter lets everything pass throught. Only personality traits and old sanskars are active.

(Read 'The Raven and the Fox' from Lafontaine).

6- Comparison and guilt:

After stimulating the ego, several ideas attack it by asking the soul if she really lives up to the titles. As she never does, she feels inferior and guilty. The chateau of cards on which the ego is standing collapses, hence the feeling of inferiority and weakness: "What number are you?" "Are you always perfect?" "Are you really all-powerful?" ''Always pure?''

The 'bubble' of the ego bursts.

The same process is used with the heart: "God loves you infinitely. He makes so much effort for you! (?) But ... is your love unlimited? "" Do you love someone else? ". "Do you forget me?"

The soul then feels unfaithful and not keeping her words.

Personally, I have always found it very strange to love only God. Even if I have a preference for the Source, I have a lot of love for Brahma Kumaris, earthlings, our mother earth, aliens, my family, nature, animals, my body, and even the technology that allows me to share with you. Are we not supposed to be like God who loves everybody?

It is well known in the study of suggestion, that emotions and imagination are driving us, not the intellect. This is why it is always at the beginning of the murlis. If we like it, if we love it, we will buy it, whatever the cost.

7- Description of the instructions:

Now that the soul is in love, "intoxicated," with little discernment, with a wounded ego and a guilty heart, she is ready to be programmed. It is then suggested to her to do more service, not to ask questions, to obey, that the whole world depends on her, that she must sacrifice herself, that she has to give everything, that all other souls are part of the demonic community, that it is absolutely necessary that iron age disappears, and that the atmic bomb is THE solution ...

8- Final blessings:

These short sentences at the end of each murli are a summary of the titles and instructions. They are there to remind the soul of the important points and strengthen the programming.
After a few years, the soul no longer needs the whole process and even begins to saturate with repetition, then she sleeps during the murli and wakes up for the final blessings. However, even if intoxication has long since vanished, in her hypnotic sleep, programming is just as effective. The soul will conform. As for Pablov's dog, the process is completed.



Religion or cult?

I think that the Organization of the Brahma Kumaris is not a cult but a religion with its qualities and defects. Several websites rank the Brahma Kumaris as a sectarian group but personally I have never witnessed any direct pressure on the members who wanted to leave the group. Maybe there are a few remarks but that's all. It is possible that in other countries and with some dominant and manipulative personalities, we could approach the definition of a cult but this is the exception: for example, when I took the courses at the beginning in Montreal, the atmosphere was very "special"! But after a few years, even if the sister in charge had some success, the organization decided to close that center.

As in any group, there is certainly a small percentage of fanatics or criminals. Even in Canada, a good country, one of the chiefs of the army was a psychopath. He is now in prison. But I repeat it: the immense majority of the Brahma Kumaris members without being perfect are very good people. Even if I denounce the faults and manipulation of the system and of some individuals, I have great respect for the Dadis and the Brahmins who devote their lives to help others. And really, they help many people.

On the other hand, as described on this page, the teaching of Brahma kumaris is sectarian, it is a specialty of the foundation of each religion. The person who embarks and who believes in it becomes a prisoner of this philosophy. Some people even say that all the religions are successful sects. Perhaps.


Liberation in life

We often see ads inviting us into stores to "save" money by taking advantage of sales and price reductions. When you go there, you are often seduced by other "bargains". In the end, when we come out of the store, we spent three times more money than expected.

A similar scenario is found in this knowledge: we are told "If you engage in this BK life, if you sign down this spiritual contract, you will experience liberation in life." In other words, if you give your power, if you fall within this framework, accept these principles, limitations, obligations, if you give your body, your time, your spirit, your money, if you obey, you will be free, You will have more power and be rich in your next life. In reality, "someone" takes control of our lives with our consent. One becomes a prisoner of a seductive, intelligent and sophisticated system.

In summary, just as a hungry animal is attracted by food in a trap or by a bait at the end of a hook, souls suffering or seeking answers are attracted by this knowledge. They often experience great initial help. Meditation, the spiritual part of it helps them. As a result, they buy the entire store, including very dubious merchandise. The trap is closed.



***** ***** *****





Imagine that you are a very skilled and intelligent bird and that you are given tools to build a large gold net to protect yourself from predators and carnivores of all kinds. Day after day, you weave this magnificent work of art shining in the sun. Little by little, the net closes on the beautiful bird ... You can fly in this great aviary. You feel safe and even if you have left a small exit door, you are careful to keep it closed. Indeed on the outside of this golden cage, maya is waiting for you! And slowly, you forget what it is like to fly free, high, very high.

And if someone who wants to help you tries to open the door to show you the space of freedom, you hurry to close it. One can see in real life these birds who exchange their freedom for a few seeds and who will return in their cage even if a window is open. I have often seen Brahmins very unhappy because I dared to express a different opinion "outside the box" or that I did not agree with what was written in the murli. I could already smell the inquisition pyre ...

The non-Bks say: "Truth will first disturb you, then, it will free you".

I asked one of my old friends, Brahma Kumaris for thirty years, how he was feeling after leaving this organization. I was surprised at his answer: "Free"! Maybe it's a shortcut for liberation in life ... So I decided to try: this year 2017 was my first year of liberation in life.


I write now May 2021 and i can say that i am so happy to have left that organization. I am now much healthier physically, mentally, intellectually, spiritually. I learned so much in few years, so much more than during my 34 years with the bks.



You can choose to live in this golden cage. You may be very happy. You may also leave it.

If someone chooses to live in this golden cage, first he/she must know that this cage exists and then makes an enlightened and free choice. He must also know that there is a whole world of freedom outside where no one controls his life. I have been BK for 34 years and very happy. Why? Because I took what suited me and everything that seemed a little odd, I used to put it in the trash of my consciousness. If anyone, knowing all these aspects, all the lies and "errors" chooses to remain a Brahma Kumaris, I respect him. Why not? It is a very beautiful family, very beautiful people, a globally positive organization. It's the teachings of the circle and the final destination that bothers me.


On the other hand, if, like me, you are no longer able to read or listen over and over again the same things, the same phrases, the same concepts, it is a sign of saturation. If you realize that this knowledge is not as true as we have been taught, it is another sign. If the soul aspires to freedom, it is serious. If you realize that apart from this beautiful family there are millions of beautiful souls who will never become Brahma kumaris and who have a good connection with God, it is very very serious. And if, like me, you discover that the world possesses extraordinary exciting knowledge and wonderful non-Bk souls everywhere, it is because the golden net is disintegrating and the beautiful bird is ready to take off!
The soul will then complete the well-known sentence : "Remember the days of your childhood .... before you got trapped in that cage!"



Conclusion

If you leave that golden net you will find that your connection with God will improve. Why? Because false beliefs, rituals, tiredness, habits, programmings act like a Faraday cage limiting your real personal contact with the Source. Using meditation with the right concentration outside the box is very efficient. It is my own experience. It is real spirituality. I and God. God and I without anybody in-between.


One thing you could do : Sit in deep meditation, get in connection with God and ask yourself :

"What do I really want to do in my life?

What are my own dreams?

Not somebody else dream, my own project?

Imagine yourself five or ten years from now. What would I really like?"

Keep that in your heart. It will happen.


May be you would like to stay with the beautiful people of this Organization because you are happy with them. It is very good. May be you like to have your own project. You are your own master. You are free.



What a pleasure to be free! Just fly!












Menu





Top



Français
Menu
Menu
T o p
T o p
T o p
T o p
T o p
T o p
T o p
T o p
T o p
T o p
T o p
T o p
T o p
T o p
T o p
T o p
T o p
T o p
T o p
T o p
T o p
T o p
T o p
T o p
T o p
T o p
T o p
T o p
T o p
T o p
T o p
T o p
T o p
T o p
T o p
T o p
T o p
T o p
T o p
T o p
T o p
T o p
T o p
T o p
T o p
T o p
T o p
T o p
T o p
T o p
T o p
T o p
T o p
T o p